Countdown to the Rally of the Lakes 2020
Welcome to

Car

tell

.ie

Rally of the Lakes 2020
The Cartell.ie Rally of the Lakes is getting into gear for the upcoming event taking place over the May Bank holiday weekend (1st, 2nd & 3rd of May). The event is hosted by Killarney and District Motor Club.
After the huge success of the 2019 event, the Cartell.ie Rally of the Lakes is now firmly regarded as the jewel in the crown of Irish rallying. Next year the now-legendary motorsport event will be bigger and better, with planned celebrations bringing together familiar faces and cars, both past and present, from the Irish and International rallying scene.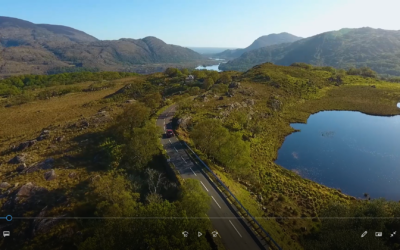 Earlier in the week we posted programme 1 of the On the Limit Sports coverage of the 2019 Cartell.ie Rally of the Lakes. Sit back and enjoy the second half of the coverage now with programme 2. Watching this footage reminds us what a stunning part of the world...
read more
Clerk of the Course
Darren McCormick
t: +353 83 828 0693  
Deputy Clerk of the Course
Mike Marshal
t: +353 87 256 9547  
Event Secretary
Suzanne O'Donoghue, Coolmore House, Park Rd., Killarney
t: +353 64 663 7266  
Entries Secretary
Jennifer Hickey, 11 Riverside Drive, Killarney
t+353 (0) 87 949 0371