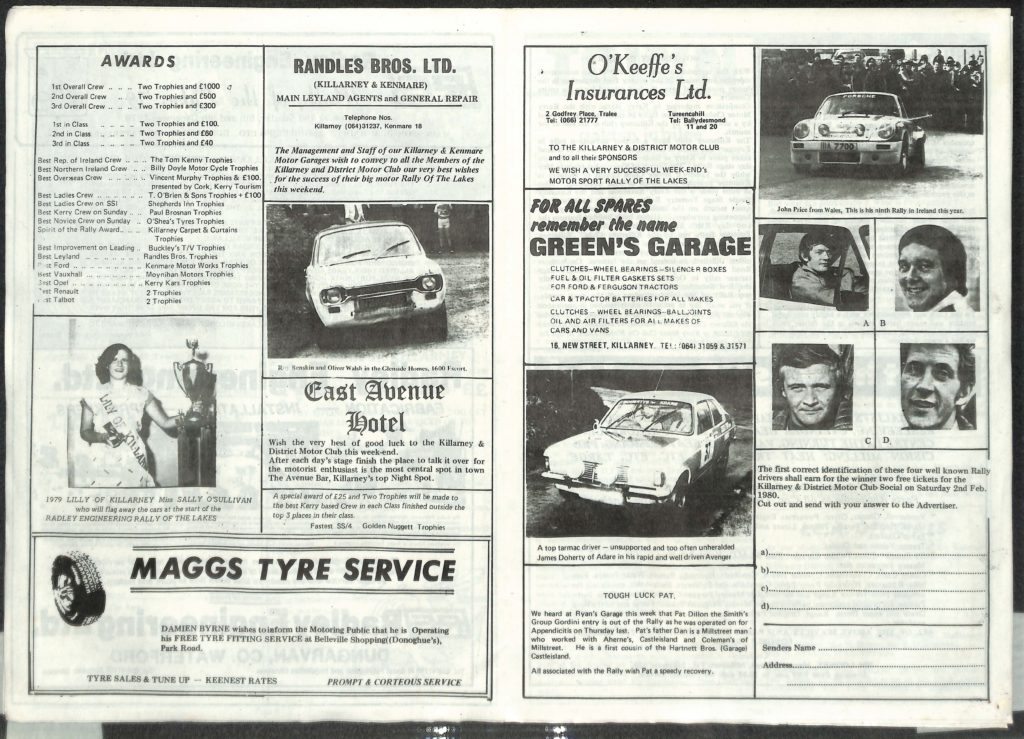 We've delved back into the Killarney Advertiser archives for a look at the coverage of the first rally of the lakes in 1979.
The Killarney Advertiser is the longest-running family owned and run advertiser in Ireland. It has been reporting and promoting rallying in the Kingdom and further afield since 1973. Three generations later the Casey family continues today as a proud sponsor of the Rally of the Lakes.'
Note some of the awards for best Leyland, best Ford, best Vauxhall, best Opel, best Renault and best Talbot!
How many of you can identify the drivers in the quiz in the first picture?
We have more retro features looking back through the years, coming up over the next few weeks. Stay peeled.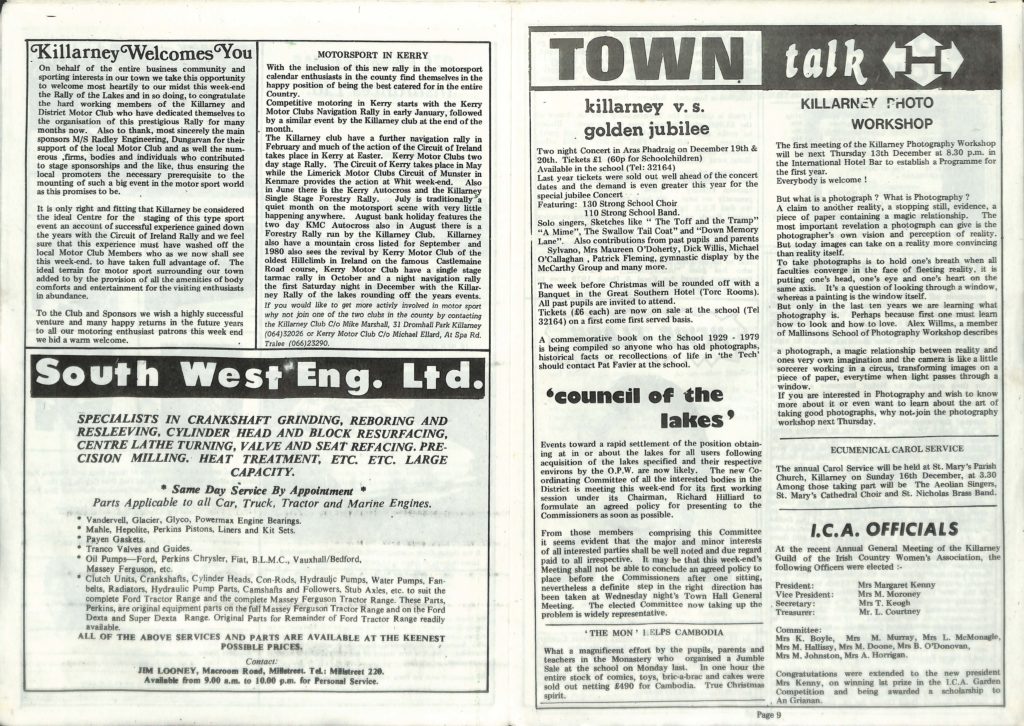 The inclusion of the then new Rally of the Lakes was adding to what was a busy calendar for events in Kerry. Single stage rallies, multi stage rallies, the Circuit of Ireland of course, forestry rallies, night navigation rallies, a hillclimb in Castlemaine and autocross all featuring through the year.